Large model coffee bean grinding machine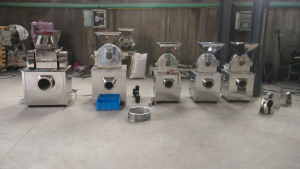 Introduction of coffee bean grinding machine:
This machine has a wide application and is widely used for pharmaceutical industry, chemical industry, foodstuff industry, grain industry and so on.
Working principle of coffee bean grinding machine
This machine uses the relative motion between movable and fixed teeth disc,and the raw materials is grinded by the comprehensive actions such as impacted by teeth, friction, impact between raw materials.
Advantage of coffee bean grinding machine:
It comes with simple and solid structure, stable running, high grinding efficiency.
The crushed material can be discharged through the grinding chamber. Moreover, different size of granule or powder can be got through exchanging screen with different mesh. Its inner wall
is processed finely, so it is smooth and level, which overcomes the shortcomings existed in the old model such as roughness,accumulated powder.
It makes the production of medicines, foodstuff and chemicals and so on in conformity with the requirements of state standard and GMP.
Water cooling device, and conveyor screw can be equipped according to customer's needs.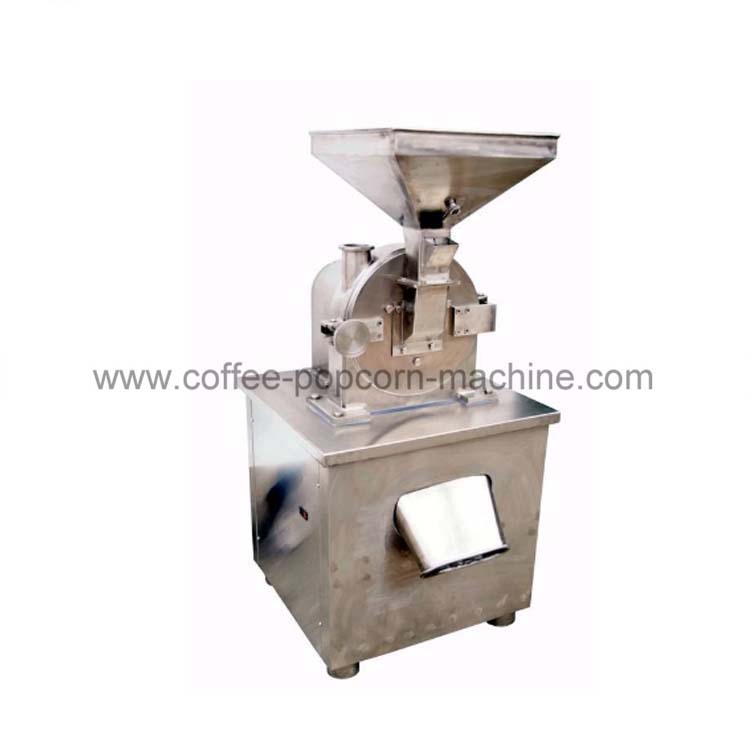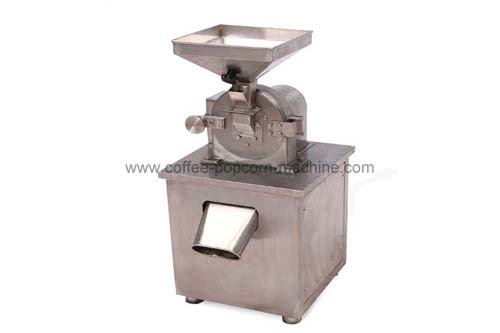 | | | | | | |
| --- | --- | --- | --- | --- | --- |
| Model | 15B | 20B | 30B | 40B | 50B |
| Material | SUS 304 | SUS 304 | SUS 304 | SUS 304 | SUS 304 |
| Capacity (kg/h) | 10-60 | 60-150 | 100-300 | 160-800 | 500-1500 |
| Material Size (mm) | <8 | <8 | <10 | <12 | <14 |
| Fineness (mesh) | 20-120 | 20-120 | 20-120 | 20-120 | 20-120 |
| Power (kw) | 2.2 | 4 | 7.5 | 11 | 18.5 |
| Rotating speed (r/min) | 6000 | 4500 | 3800 | 3400 | 3200 |
| Size (mm) | 550*6000*1000 | 600*550*1250 | 700*600*1450 | 900*800*1550 | 1000*900*1680 |
| Weight (kg) | 150 | 280 | 340 | 450 | 530 |