Popcorn is very popular snack food. It can be seen in the cinema and in daily leisure. It is also endowed with a rich taste. For example, creamy, chocolate, caramel, and other flavors. The popcorn machine provides a usable machine for the mass production of popcorn. This industrial gas popcorn machine is also very popular in Nigeria.
Gas popcorn machine order details
In order to expand its own production and obtain more profits, Nigerian customer Helen chose to purchase a commercial popcorn machine from China. Prior to this, he had been using hand-made popcorn. With the increase of business, his production efficiency is not tender enough to satisfy more customer resources. Therefore, he entrusted his friends in China to help him find a manufacturer and buy a popcorn machine.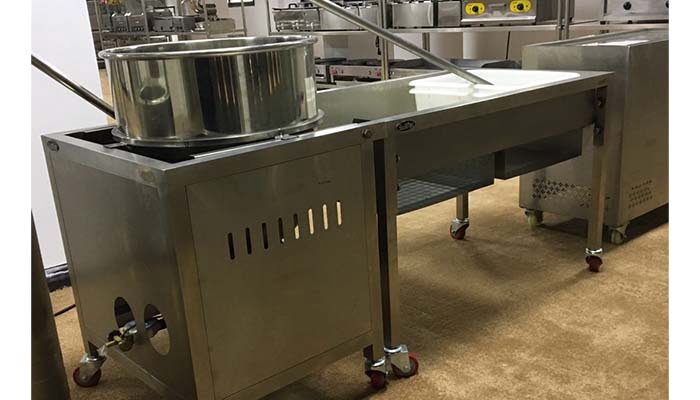 His friend bought a machine from us several times before, and his experience is very good. Therefore, he often recommends his clients and friends to us. After sending the details of the machine to Helen, he quickly purchased the machine.
Why is the gas popcorn machine popular in Nigeria?
The industrial gas popcorn machine can realize continuous puffing of popcorn. The temperature range is 0~300℃, the heating speed is fast, and the puffing time is short. Moreover, the investment cost for the commercial popcorn machine is relatively low. Therefore, it can be profitable in a short time. The movable popcorn machine can make the position of the stall flexible and changeable. One person can also operate the machine.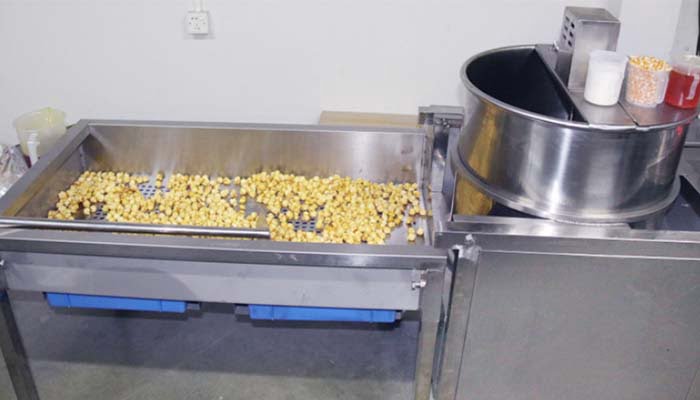 How to make popcorn with a popcorn-making machine?
It is very easy to make popcorn with a sweet kettle corn machine. You only need to prepare the ingredients such as sugar, corn, butter, etc. Use liquefied gas to heat the machine before making popcorn, and allow the machine to warm up for a few minutes. After preheating the machine, put the materials into the machine for mixing. Commercial popcorn machines usually have an automatic mixing function. Therefore, you only need to pour the material in, and the machine will automatically heat the puffed corn. Observe the degree of popcorn puffing, wait until the popcorn puffing is complete, turn off the heating button. Pour out the puffed popcorn in the popcorn pot and let it cool.