Advantages of the gas cocoa bean peeling machine
Cocoa bean gas law peeling machine using pneumatic principle, peeling peeled beans with cocoa beans. Cocoa beans can be used without peeling the device peeling equipment, peeling rate of 95% or more, cocoa skin and kernels automatically separated.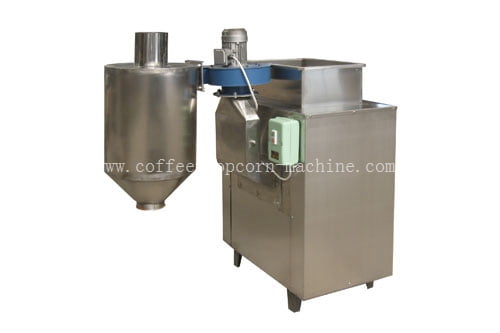 The use of specially designed peeling principle, peeling process, nuts completely without the role of the blade and the hardness of friction, it can ensure the integrity of processed materials, and pollution-free. With short-term automatic feeding, peeling, discharging, automation consistent operation, and practical, power saving, small size, high efficiency, easy maintenance and cleaning, low failure rate and so on. With automatic guide device, nuts, peel automatic separation, the product meets the health standards.