Cocoa bean peeling machine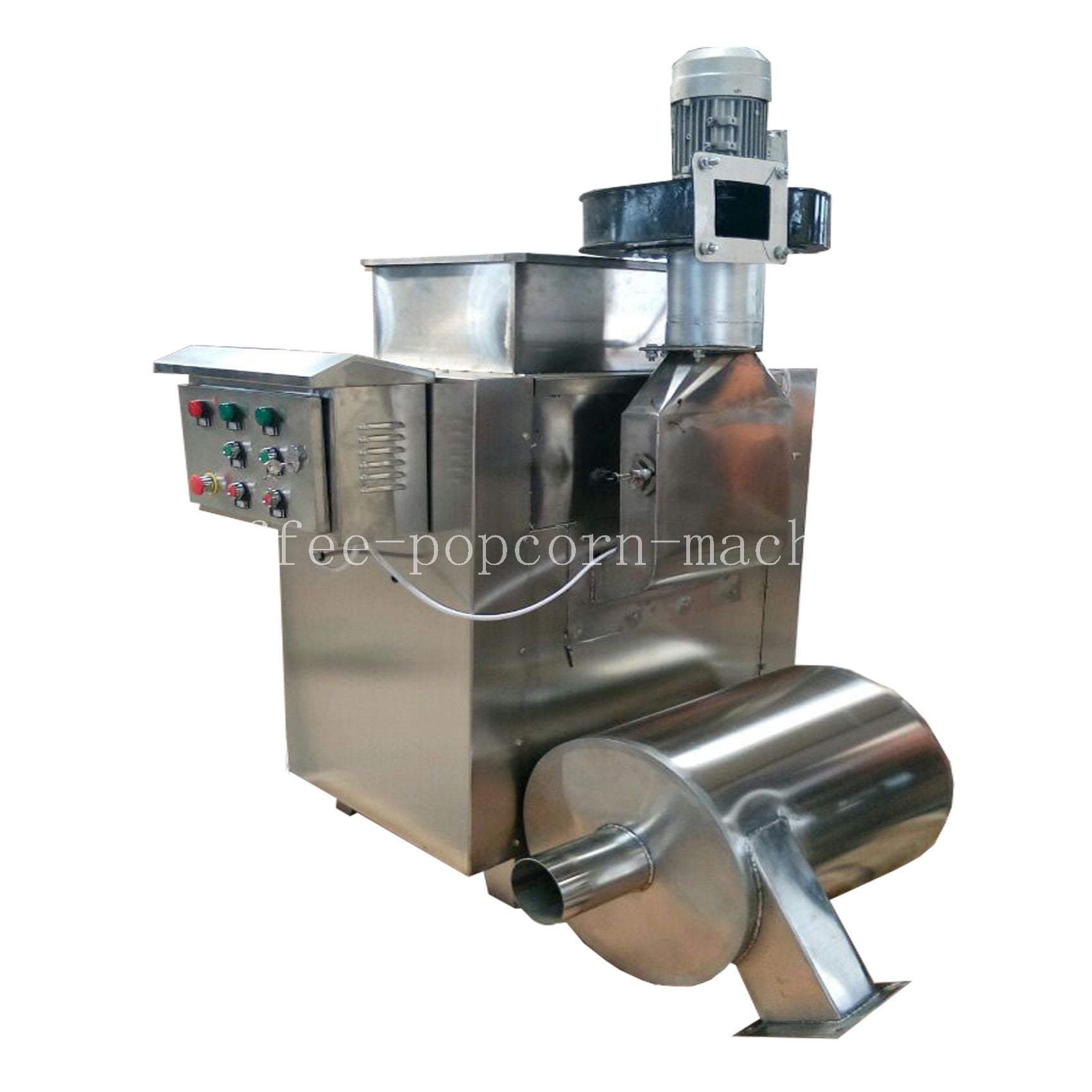 Product manual of cocoa peeler:
SLY-2 series cocoa bean peeling machine is a popular product developed by our factory according to the market demand. Its main features are processed cocoa beans, evenly broken, clean and sorted, and the indicators meet the national standards. Our factory has strong technical force, complete equipment and advanced technology testing methods. It is highly praised by customers for its high quality products and considerate service. We will, as always, follow the business tenet of "Quality First, Credit First", and let our products enter thousands of households.
Application of beans peeling machine:
This cocoa bean peeling machine is a special equipment for processing cocoa beans and peanuts, which has high automation, high half-rate, low noise and no pollution. With a vacuum cleaner. The vacuum cleaner can suck off the red skin and process it into the ideal half grain.
Structure and working principle of cocoa bean peeling machine:
The machine is made up of peeling roller, fan and gravity sorting part. The structure is simple and compact, easy to operate, stable in performance, safe and reliable.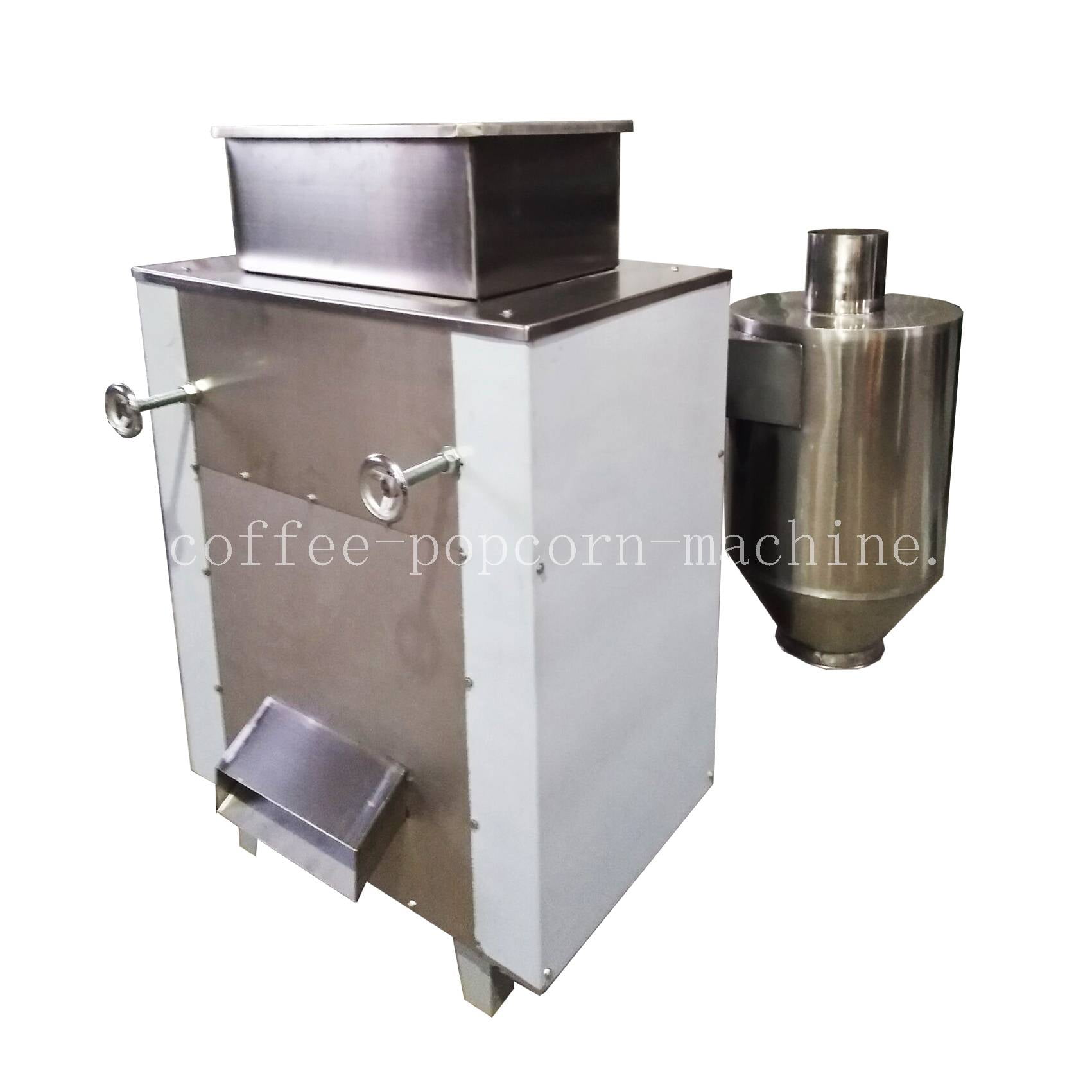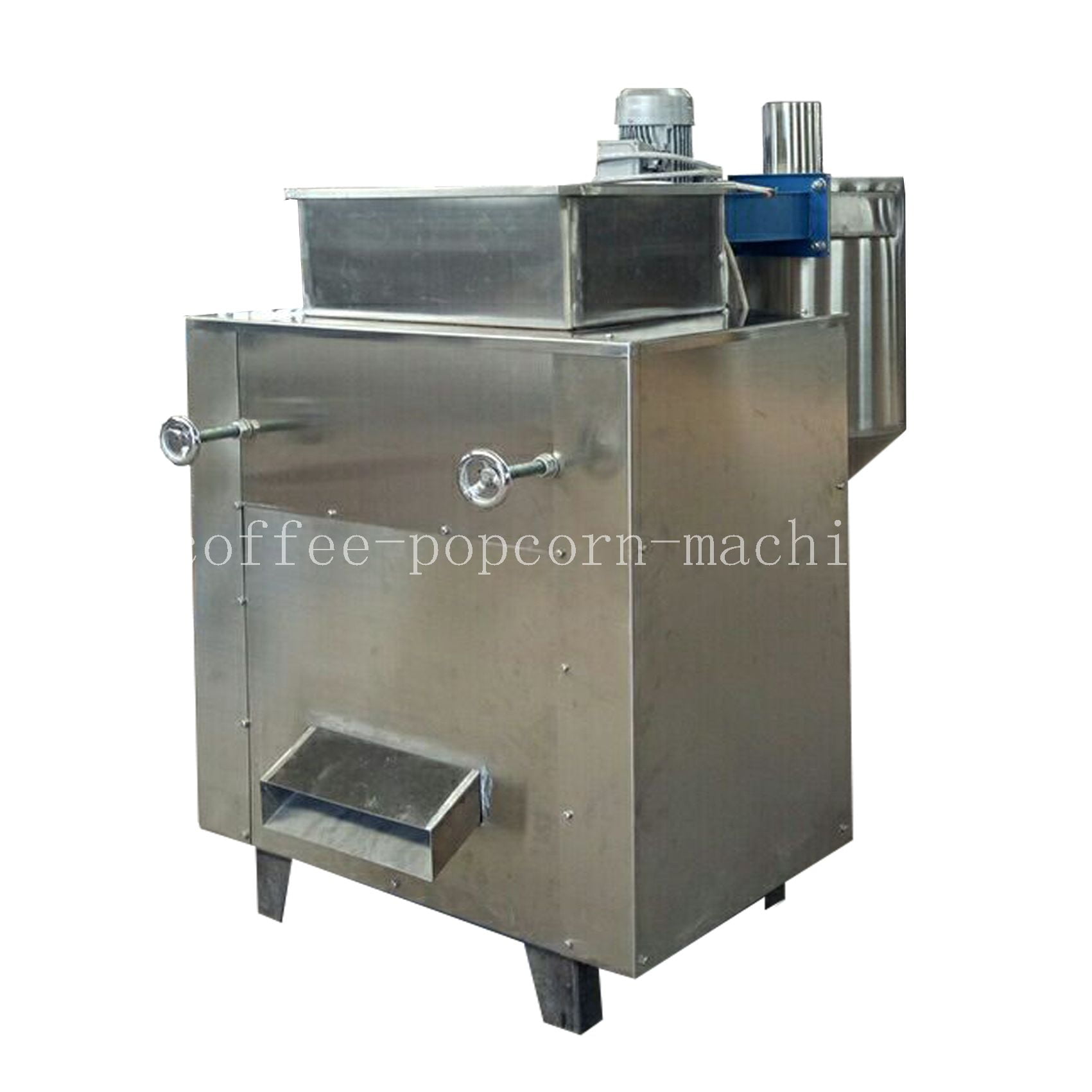 Working principle:
Cocoa beans are fed, firstly fed in the hopper, peeled off by the roll, and then the ventilator is sucked by the wind to the outside of the machine, and the cocoa beans are removed after peeling. The discharge of the mouth can be achieved by adjusting the size of the wind and the size of the peeling gap.
Technical parameter of cocoa peeler:
Production: 200KG/H
Motor power: 0.75KW
Extension power: 0.55KW
Voltage: 380V
Stripping rate: >98%
Dimensions 120*110*120cm
Weight 140 kg