Shuliy corn puffing machine sells well all over the world
Founded in 2000, Zhengzhou Shuliy Group is a well-known manufacturing enterprise integrating scientific research, development, design and production. It has been in the leading position in the Chinese machinery industry.
The output of Shuliy corn puffing machine is large, and it can puff 5kg rice at a time. It saves labor and time. One worker can operate 2 sets of equipment, saving energy, low energy consumption per unit of finished product; safe operation and four safety insurance. It has been consistently sought after by puffed food manufacturers in many countries around the world, solving the problems of low output, high time consumption and low safety of many food manufacturers. Greatly save the cost of food manufacturers and improve economic efficiency.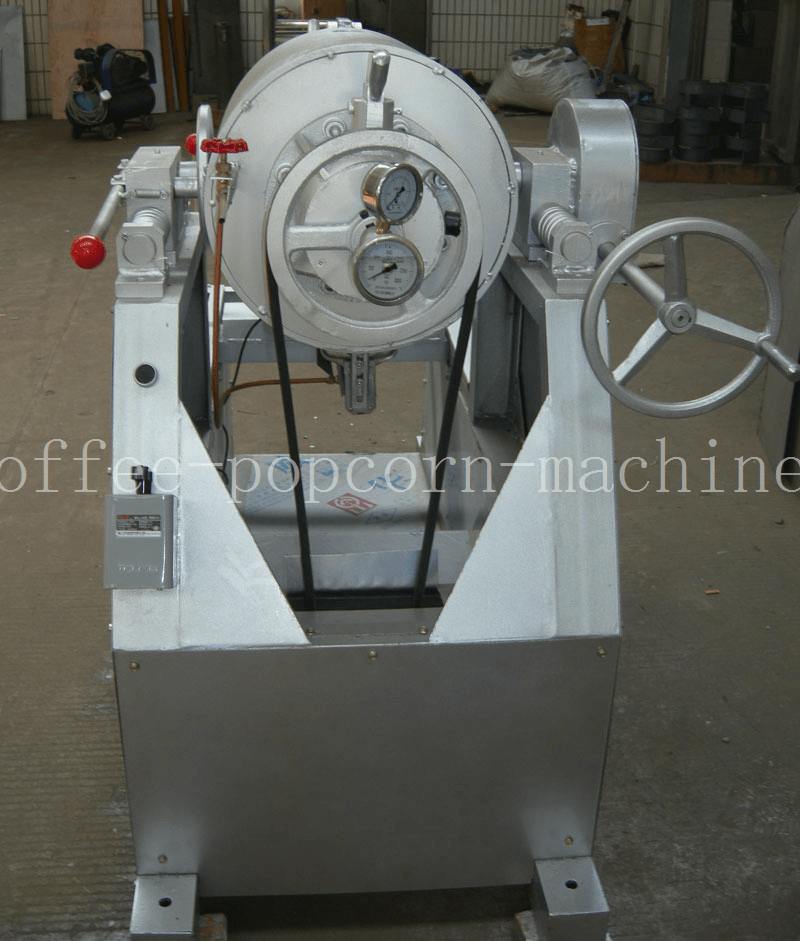 corn puffing machine
The grain expansion device consists of a puffed water tank, a heating device, a rotating device, a safety protection device, a vibration damping device, a frame and a base. The air purifier is based on a conventional flame expansion tank and has been technically modified. Compared with the traditional small air-expanding water tank, the output is increased by 4-6 times, the safety factor is greatly improved, the labor intensity of the operator is reduced, and the energy consumption is reduced. At present, it has been found that as long as the starch-containing material can swell, rice, millet, wheat, barley, bitterness, corn, sorghum, coix seed, buckwheat, beans and the like can be expanded.